Jason Wang- Mr. Wang has been Vice President of IT at Countrywide since 1995, implemented industry-leading solutions as President of InchSoft.com, CTO at LaborMate.com, CIO at KCET-TV, BridgeStone / Firestone Tire Co., and IBM VAR. He holds a Global MBA from National University and a MS in Computer Science from NYIT.
CEO, CIO
Xudong Tang - Mr. Tang has over 15 years of Technology Architect role for Bank of America, Countrywide Securities, Morgan Stanly, Oracle and China CIMS Research Center. He designed and implemented "Whole Loan Pricing Tool", OLAP based model validation tool, ratesheet tool, and m3/SnP rating agency risk cache tool. Mr. Tang holds a MIT Engineer of EECS and a MS in Computer Science from MIT and Financial Certicates from MIT Sloan School of Management.
CTO


David Liang - Mr. Liang has been a Trading Floor Support & Software developer at Countrywide since 2005, working internationally with branches in Hong Kong, Tokyo, and London. He has also been a System Manager at Fernanda MFG in New York. Mr. Liang holds a MS in Computer Science from the New York State University at Stony Brook.
General Manager, Beijing

asiEGL is a Web 2.0 based EGL BSP (Business Solutions Provider) to serve multiple vertical markets (health care, financial markets, logistic, whole sales, retail, distribution, manufacturing, supply chain, CRM, ERP) by providing faster application delivery, better application quality and user acceptances (perpetual beta), cheaper application development cost (by utilizing SOA compliant Web Services).

Our business solution methodology begins with Information Engineering (IE), Object Oriented Analysis and Design (OOAD), Rapid Application Development (RAD). asi was one of early pioneers of Synon/2E development on the IBM System i. We successfully implmented business solution applications for various clients and in different industrial sectors. In 2008, asi started to offer customers with the latest technology to architect and development of enterprise applications.
Our EGL business solution with embedded Rich User Interface and to provide Service Oriented Architecture while maintain existing investment of legacy systems to reduce IT development costs and speed time to market.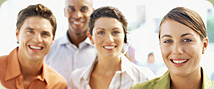 Our team has experience working with and implementing many industry-leading technologies such as:
| | |
| --- | --- |
| EGL | |
| Web 2.0 | Rich UI |
| SOA | Web Services |
| RDi | RBD |
| HATS | RSE |
| AJAX | Dojo |
| XML | JSON |
| REST | SOAP |
| RSS | ATOM |
| Java | SQL |
| IBM i | IBM z |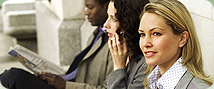 The asiEGL team has an extensive history of off support for technological projects. Here are a few of the clients that our team members have worked with before:
| | |
| --- | --- |
| - Oracle | - Morgan Stanley |
| - MIT | - CSC |
| - Apple | - IBM |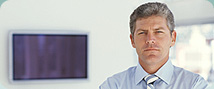 All of our team members have worked with a wide variety of companies in project management positions:
- Countrywide
- Amada
- Citi Bank
- Nissan